With over 15 years of experience, AirGanic is here to assist with all of your Seattle residential HVAC installation and repair contracting needs. Our experienced and highly skilled team honors our promise that all jobs, whether it's maintenance, repairs, or even installation, will all be flawlessly done. This ensures that your family, friends, and loved ones are more than comfortable enough to handle each season of the year.
At AirGanic, we install, replace, repair and service all of the most popular HVAC brands and systems.
Award-winning HVAC service since 2016

500+ five-star reviews
A+ Better Business Bureau rating
Commitment to sustainable and eco-friendly solutions
NADCA Certified (National Air Duct Cleaners Association)
Mitsubishi Diamond Contractors
Licensed for both residential and commercial jobs
Install Mitsubishi Diamond heating, cooling and ventilation systems and get up to $8,000 in rebates! (on eligible products; rebates can vary)
Financing rates as low as 0% APR
Whenever important pieces of your HVAC system malfunctions, your only hope is that your residential HVAC unit is repaired as soon as possible efficiently and effectively. For the most part, families don't want to be in a position where their loved ones are without heat during the winter season or burning up in the summer. With our dedicated Seattle HVAC Installation & Repair Contractors and state-of-the-art processes, our technicians are equipped and ready to provide quick repair and residential HVAC services.
As quickly as possible, our Seattle HVAC contractors will have your home as comfortable as it once was. We even cater to all of the unfortunate HVAC emergencies including heating and cooling outages. So, whenever life tries to get you down, there's no need to worry, because we've got you covered at AirGanic!
Whenever you perform regularly scheduled maintenance on your HVAC system, you'll secure its future even before problems arise. When our maintenance efforts are employed, all of our system adjustments to your preferences will be right on track, and the life expectancy of your system will also increase.
Periodic maintenance ensures that your system is enhanced, meaning that you can expect to see lower electric rates from your bills. Our diagnostic procedures will also even indicate possible upcoming failures. Our Seattle HVAC installation and repair contractors can repair and replace important components within your system before they fail.
This should provide some added comfort and convenience for you since our Scheduled Service Program is provided at discounted annual rates, which ensures that you're always covered. Without a doubt, these services are recommended by all residential HVAC manufacturers in the industry. As previously stated, effective maintenance increases longevity and efficiency.
Almost all units are covered under our Scheduled Service. To better facilitate your needs, these services are offered for several years and when you sign up for extra years, you'll be able to reap even bigger benefits. Thus far, this service alone reaches over 1500 customers and they also receive a 10% discount for labor and parts. If these services are requested to our Seattle HVAC installation and repair contractors, you'll be pushed to the front of any line, so you never have to worry.
All you need to do is call AirGanic and schedule a maintenance session for your existing furnace or air conditioner. Remember, if you're experiencing problems with your AC, ductless mini-split, heat pump, or furnace, there's no need to worry because we will maintain your equipment with efficiency.
In Seattle, HVAC installation and repair services require an entire day to be properly installed or inspected. Our services commence in the morning as we remove old equipment while ensuring that your property stays in its original condition. All of our jobs are also performed according to EPA guidelines and you'll never need to worry about harmful toxins being released into your home area.
Our trained HVAC installation and repair contractors work with due diligence to prevent gas leaks in your building and they also remove any potentially harmful substances that can be found in the system and dispose of them. Before leaving your premises, our technicians will evaluate the air balance, and they will also test the equipment on site. And it should be noted that all of our services are properly coded and we work according to manufacturers' recommendations.

Since all of our bids are usually all-inclusive, other companies can present lower proposals because they often fail to indicate estimates per cost. In essence, they will leave you surprised and in disbelief when you see the final cost later on. With AirGanic, your bid will always include installation, equipment, and the cost of any required permits.

With AirGanic, you'll always receive the best offers in Seattle. HVAC installation and repair services with our company are offered on a warranty which lasts up to five times the regular industry standard. We value our customers and they are our top priority.

Additionally, we also provide the best advice that you'll ever receive when it comes to purchasing your residential HVAC equipment. Our employees will also assist with important recommendations concerning installation and design parameters.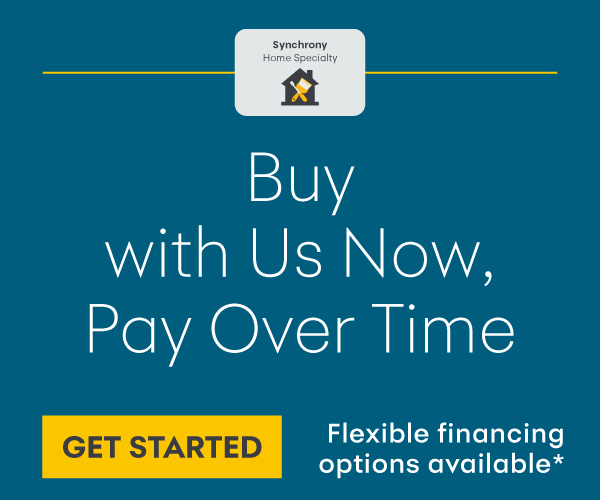 0% Interest Financing Available!!!
Residential Consumer Awareness Tips
The Top 4 HVAC Consumer Awareness Concerns
Concerning Companies Without A Track Record
Companies all begin at some point and every business has made a start. From a statistical point of view, air conditioning and heating companies generally tend to fail and at least one in five are reduced to shambles every year. To ensure that companies survive long enough to provide warranties is to simply look at their history.
AirGanic has been installing and honoring warranties for over 15 years!
Concerning The Yellow Pages
Up till 20 years ago, it was quite complicated to choose a contractor from the YellowPages. In today's technologically advanced era, you'll never have to worry because you'll be able to find information on Google, Better Business, or Yahoo all from the comfort of your home.
Concerning Anything That Sounds Too Good To Be True
At some point or the other, we all learn from this. When it comes to HVAC systems, if it sounds too good, then it just might not be true. So, keep that in mind before agreeing to sign any contracts.
Concerning The Lowest Price
When we purchase, we aim to spend the least amount possible. However, you generally get what you pay for and the same applies to HVAC systems. When contractors cut corners, this will cost you more in the future. For the most part, cheap contractors are always unwilling to provide after services and they also cannot compensate for their mistakes.
Cheap contractors make a mess and run leaving customers to battle on their own. At AirGanic we have over 7000 satisfied customers. When you call us, our sales team will show you why you should use AirGanic.
Our Reputation Matters to Us
WrongHandedGuitarist
2023-08-16
AirGanic is a great company to work with. I had them install central air conditioning in my home in 2022 and service my existing furnace. They are honest and do a solid job, I would definitely recommend them.
Matthew Stephens
2023-07-20
Eric Joseph Goodman (Yosef)
2023-05-15
They did a great job. Ducts had not been cleaned for a long time. Came on time, finished in a reasonable time and cleaned up before they left. Dryer vent was hard to reach from outside so they moved the dryer and got it from the inside. That was really nice. Very professional people. Would use them again.
I've had the pleasure of working with Airganic and the owner Gal. They were professional and exceeded my expectations in many ways. They got our new furnace and AC system in a timely manner. They were on time for the installation, the installation team were meticulous and organized, the work has been done at the highest standards and we are very satisfied with our new system right before the hot waves season. I would highly recommend their services!
I hired them to service and clean my Air ducts, they were by far the best company I dealt with, the technicians that came to the house made sure to present themselves and walk us through the process. the invoice sent to us via email where we paid online and the owner made sure to contact us and ask how was the service, I couldn't ask for more than this from a company, best of luck to you guys, well deserved!
Refael Ettedgui
2023-04-24
I hired airganic to install a heat pump at my house, from scheduling to the work itself I must give them a 5 star rating, they made sure to keep me and my wife updated on the status of the work, followed up constantly and made sure our house stays clean as they got it. I will highly recommend them, it is very hard to find good vendors these days, very lucky that I found airganic.
We had James (and another gentleman) out for a whole house duct and furnace cleaning. This was the second time we've used your services and you have a great team! From the quoting to scheduling and the actual service part, everyone was friendly, helpful, and thorough. James told us what to expect each step of the way, which was helpful as it has been a couple of years since your last visit. Thank you and we wish you and your team continued success.
Jefferson Idarraga
2023-02-02
I am so glad that I made the choice to use AirGanic. They are simply the best in the business. They have saved me a lot of money and headaches. I would recommend them to anyone